Anna Traianou
Professor, Department of Educational Studies, Goldsmiths University of London, UK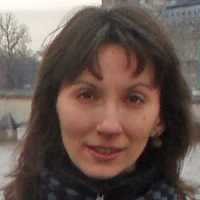 Professor Anna Traianou has researched and published extensively on curriculum, policy and pedagogy and on qualitative research methodology, particularly on the situated character of social/educational research ethics. Her recent books include 'Ethics in Qualitative Research: Controversies and Contexts' (Sage, 2012) co-written with Martyn Hammersley, and 'Austerity and the Remaking of European Education' (2019, Bloomsbury Academic) co-edited with Ken Jones.
She has recently received a grant from the British Academy to explore the impact on Greek education policy of OECD policy interventions in a key period of structural adjustment in 2015-18: The project is entitled: 'The remaking of national education policy in conditions of 'structural adjustment: The case of Greece'.
---
Maria Assunção Flores
Professor, Institute of Education, University of Minho, Braga, Portugal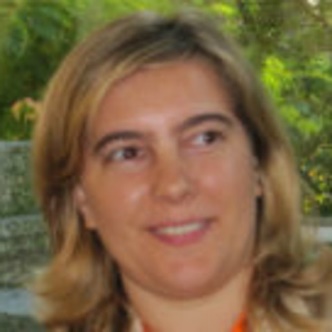 Professor Maria Assunção Flores received her Ph.D. at the University of Nottingham, United Kingdom. She was a visiting scholar at the University of Cambridge, UK, in 2008/2009. Her research interests include teacher professionalism and identity, teacher education and professional development, teacher appraisal, and change as well as higher education. She has published extensively on these topics both nationally and internationally. She has served as Chair of the International Study Association on Teachers and Teaching (ISATT) and as Chair of the Board of Directors of the International Council on Education for Teaching (ICET). She is executive editor of the journal Teachers and Teaching Theory and Practice.
---
Γεράσιμος Κουζέλης
Καθηγητής Eπιστημολογίας και Κοινωνιολογίας της Γνώσης, Τμήμα Πολιτικής Επιστήμης και Δημόσιας Διοίκησης, "Εθνικό και Καποδιστριακό Πανεπιστήμιο Αθηνών"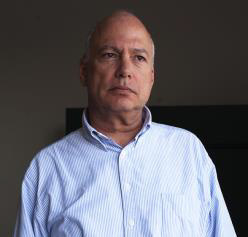 Ο Καθηγητής Γεράσιμος Κουζέλης σπούδασε κοινωνιολογία, φιλοσοφία και πολιτική επιστήμη στα Πανεπιστήμια του Mάρμπουργκ και της Φραγκφούρτης, όπου και υποστήριξε τη διδακτορική του διατριβή το 1986. Έχει ασχοληθεί ερευνητικά και συγγραφικά με την «κριτική θεωρία», την κοινωνιολογία της γνώσης, της εκπαίδευσης και της τεχνολογίας, την επιστημολογία των κοινωνικών επιστημών, τις μορφές εξουσίας στις καθημερινές σχέσεις, τη φτώχεια και το ρατσισμό. Έχει διευθύνει περισσότερα από είκοσι ερευνητικά και παρεμβατικά κοινωνικά προγράμματα, από το 2010, μεταξύ των οποίων το Πρόγραμμα «Δημοκρατική Παιδεία».
Έχει δημοσιεύσει δεκαεπτά βιβλία, στα πιο πρόσφατα από τα οποία περιλαμβάνονται τα: Κουζέλης Γ. και Χριστόπουλος Δ. (επιμ.) (2012), Ιδιότητα του πολίτη. Πολιτικός λόγος, ιστορία και κανόνες σε συγκριτικές προοπτικές, Αθήνα: Πατάκης, Kouzelis G. et al. (2013), Criminal Justice System Personnel. Education and Training. What about Fundamental Rights? A European Typology, Athens and Florence: FREE and European Commission, Κουζέλης Γ. (2014), Φασισμός και δημοκρατία, Αθήνα: Νήσος.
---
John Spiridakis
Professor, School of Education, St. John's University, New York, U.S.A.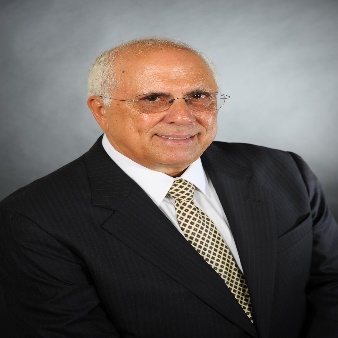 Professor John Spyridakis serves as Interim Chair of the Department of Education Specialties, at the Graduate Programs in Teaching English to Speakers of Other Languages (TESOL) and Bilingual Education. Dr. Spiridakis received a B.A. from State University of New York at Stony Brook, M.S. and Ph.D. degrees from The Florida State University and a J.D. from Benjamin Cardozo School of Law. Dr. Spiridakis has numerous publications and has been a keynote and featured speaker at international, national and local conferences in the field of advocacy and education for immigrant students, families and language minority groups for over 40 years. He is currently serving as editor of the Athens Journal of Education. He is the recipient of many recognitions and awards such as the Congressional Achievement Award from Congressman Gregory Meeks, The New York State Bilingual Administrator of the Year from the New York State Association of Bilingual Educators, Hellenic American Educator Association Educator of the Year, and the St. John's Faculty Recognition Award and the Special Recognition Award by the Office of Grants and Sponsored Research. He is also Past-President of the Greek-American Behavioral Studies Institute (GABSI).